Top 3 Largest Music Festivals in the USA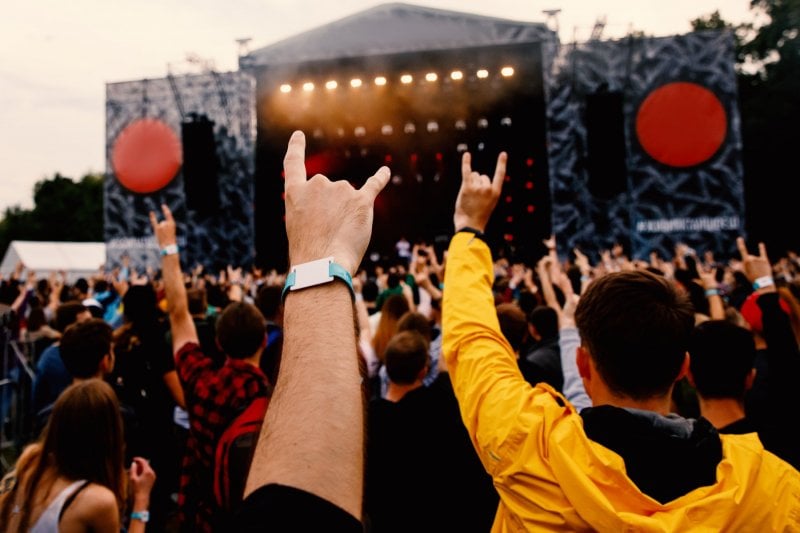 Ever since the Woodstock festival way back in 1969, the US has been well-known for its music festivals. Numerous movies have storylines based around them, online casinos create games with festival themes, and even in 2021, music festivals are still being held virtually.
People attend them from around the globe. However, with so many festivals on the go, it's not always easy to decide where you should head. It isn't easy to decide on the three largest. Today, we'll cover the top three that have the highest recorded attendance in recent years.
Coachella Valley Music Festival
The Coachella festival, named after the Coachella Valley in the Colorado Desert, is among the largest and most famous in the United States. Between 2013 and 2015, it set massive records in attendance and gross revenues.
The Empire Polo Club in Indio, California, is the venue for the event where thousands attend, camp, and party as the many musical acts put on performances. Every year, the recorded attendance exceeds 250,000 fans across the two weekends of the event.
Bear in mind; you're going to need some money to attend this music festival.
Once affordable, with tickets costing around $50 per day, tickets for the full three days now cost $429 to $1000. Camping and travel packages, VIP parking, and shuttle passes are also available.
Bonnaroo Music and Arts Festival
This festival takes place at Great Stage Park on a 700-acre farm in Manchester, Tennessee.
The main event starts on the second Thursday in June, with thousands of fans joining in the fun. Attendance in 2019 alone was 100 000.
The main attractions at Bonnaroo are many stages featuring a wide variety of live music. This includes indie and classic rock, jazz, hip hop, country, folk, gospel, pop, and reggae.
The event starts on Wednesday evening. After that, performances begin at noon every day. Some stages host entertainers until sunrise the following day.
In 2003, Rolling Stone Magazine named this festival as one of the "50 Moments That Changed Rock & Roll". The Consequence of Sound called it "Festival of the Decade," and GQ Magazine said it was among the 10 Best Festivals.
Summerfest
First held in 1968, Summerfest is an annual music festival held at the Henry Maier Festival Park at Lake Michigan in Milwaukee, Wisconsin. Dubbed "The World's Largest Music Festival" Summerfest attracts about 900 000 people.
In 1999, the Guinness World Records confirmed it as the largest music festival. But others in the US and other parts of the world have since surpassed it.
It's inexpensive compared to other festivals, with 3-day passes starting at $57 plus fees. It also offers 11-day "power passes" at $120 plus fees.
Summerfest hosts performances over 11 days, from late June until early July. The festival includes 12 stages with over 1 000 performances. Performers include local and national music talent, playing from noon to the early hours of the morning.
Summerfest showcases food from Milwaukee restaurants, shopping vendors, fireworks, family activities, and more.
Milwaukee World Festival, Inc. runs Summerfest. It's a non-profit organization governed by a volunteer board of directors.
---
Other posts